Challenges of ERP replacement
What's the best approach to replacing a 10- or 15-year-old ERP system that's become obsolete? How can business owners and IT managers ensure that the transition happens smoothly, quickly, and as inexpensively as possible?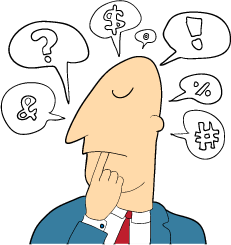 ERP systems have been a major element of business implementation for the past two decades, so it stands to reason that a number of companies are reaching the end of the usefulness of their decade-old (or older) ERP systems. What's the solution when it comes time to replace your ERP with a newer version?

Change can happen overnight in this fast-paced global economy, and businesses that don't keep up won't survive. But replacing an ERP is anything but a small change. Although finances and other corporate circumstances may dictate that your ERP must be replaced quickly and inexpensively, it can be a challenge to actually pull that off without infrastructure in place to support the transition. The following tips and approaches can make the process easier and smoother for everyone.





The big picture

The biggest mistake any company can make in planning to implement a new or replacement ERP is failing to set clear expectations and solicit input within the organisation. If you want to meet the expectations of senior players in your business and ensure that they'll facilitate the process, it's important to get everyone up to speed on the details and realities of what's involved.

Replacing an ERP is a massive undertaking, and you can save time and prevent problems by making sure that everyone understands the big picture before you begin.



Who's driving change?

Is the desire for a new ERP system coming from your IT department, or from senior management? If the answer is IT, you may be in for trouble. It's crucial that management understands and appreciates the need for a new ERP so you can determine exactly what changes are needed and provide a realistic framework for implementing them.



Plan the process

When it comes to this kind of implementation, there's no such thing as overplanning, although management may not see that. Make sure that everyone involved in key decision-making and business leadership understands that if they base the new ERP on the existing system, the result will not serve all of their current and future needs. It's important that executives and other leaders think about what they want in terms of growth and functionality from the new system, so you can spend time and money on planning and prevent wasteful changes later in the execution.



Balance customisation and costs

While customisation is one the keys to realise the value of an ERP system and meet your unique business requirements, it could often blow your budgets and timeline. Consider your resource constraints and find an efficient and cost-effective implementation approach. Limit the customisation when it is needed for an on-time, on-budget implementation.



Consider the cloud

The cloud is a perfect fit for companies that need to roll out a new ERP system quickly without breaking the bank. Hosted ERP offers options that facilitate fast, inexpensive ERP solutions.



Constant communication

Last but certainly not least, communication is the key to success in any large-scale software implementation. The more effectively you're able to communicate with management, executive leadership, key IT team members, your software vendor, and anyone else involved in this process, the better, faster, and cheaper your results will be.

Set clear expectations, collect all the information you can, keep lines of communication open, and make sure to keep everyone mindful of the big picture as you move forward with your ERP replacement.



How can we help you? Email us at

.