How to conduct knowledge transfer efficiently
Switching to an outsourced model is a complex process. It's easy to make mistakes or overlook crucial elements of knowledge transfer, but careful planning and thorough understanding of the process will ensure that your objectives are met on target.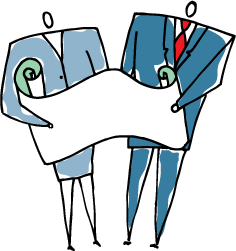 It's easy for companies to underestimate the complexity of knowledge transfer procedures or overlook the importance of this process. Here are some tips to help ensure that your knowledge transfer is successful and effective and that your outsourced program gets off to the right start.



Recognise the importance of careful knowledge transfer

Knowledge transfer might seem like the most basic of steps in establishing an outsourced program, but it is an immensely important early phase and includes more than just software and hardware: Everyday processes within your organisation, along with the structures and methodologies of your business, also play a role.

Knowledge transfer should be viewed as an ongoing process rather than a one-time deal. Pay careful attention to this process so that your outsourced consultants will have all the tools they need to support your business.



Plan your knowledge transfer

It might seem obvious, but knowledge transfer is a step that can't just be left to its own devices. If possible, plan every aspect thoroughly before choosing a provider, mapping out the responsibilities of each team member. The more thoroughly you can prepare this plan in advance, the better equipped your outsourced provider will be to step in and assist with the transfer and other details of their engagement.

The transfer of information surrounding office procedures and their context is often left to veteran employees, but this can be a big mistake for a number of reasons. These staff members are the least motivated to share information, since they may be made obsolete by the changes in motion; they're also likely to take the details for granted if they have been carrying out the same processes and procedures for many years. It's important that legacy employees know what their role will be during the knowledge transfer process, and how it will change after changes are made.



Negotiate a plan with your provider

Your provider should be kept apprised of your in-house plan and may have feedback on how their protocols will influence and integrate with your procedures. They may also be able to suggest useful refinements. If your knowledge transfer is especially extensive, you may want to request that a full-time staff person be assigned to monitor the transfer process, conduct assessments, and perform updates.



Document the process early and in detail

Companies often fail to document the process of knowledge transfer until the end, when everything is nearly complete. It's important to begin to make records as early as possible and to keep all levels of the team members included in checkpoints as documentation progresses. If your processes and applications have not been well documented, it's even more important to receive thorough documentation from your outsourced provider. If detailed enough, this documentation can become a new resource for training new team members on your systems.



Back up your team to prepare for outsourced fluidity

Although it's never an appealing prospect, it's important to be aware that your outsourced provider may rotate the staff members assigned to you, or that someone might quit or be reassigned unexpectedly. The IT market is fluid and sometimes unpredictable. Documentation is important, in this case, to protect yourself against losing time and information in the event of personnel changes.

It's also a good idea to insulate yourself from this kind of problem by requesting additional "shadow" staff members who will be kept up to date on all aspects of the work of key team members. If anyone should happen to vanish unexpectedly, his or her replacement will already be trained and ready to step into action.

It's also wise to keep your own veteran team members on hand to support your business through any changes, from routine parts of the knowledge transfer process to unexpected staff reassignments. Don't underestimate the value of having experienced personnel close at hand and available to help with unexpected issues. You may want to assign experienced staff members to "oversee" the transfer and troubleshoot as necessary.



Manage business information after the transfer

Finally, it's crucial to implement a plan to manage your company's information and systems after the knowledge transfer is complete. Your provider can generally handle this aspect of the transfer, establishing guidelines and setting aside a space for information to be retained and updated. Periodic audits by your staff help to ensure that records are kept up to date and in a comprehensible format that can easily be returned to in-house management or shared with a different provider, if it should become necessary to switch.

Effective knowledge transfer is vital to the long-term success of your outsourcing arrangement. Only you know your systems, and which of your veteran staff members are the most knowledgeable and practiced at training and sharing those systems with others. It's important to create a plan to ensure the total transfer of information, but it's just as crucial to maintain a chain of communication and keep safeguards in place in case key team members are replaced or reassigned. Think ahead, plan for likely (and unlikely) contingencies, and be prepared to spend time and effort transferring your business data and processes to ensure the success of your new model.

How can we help you? Email us at

.