Successful software implementation requires planning and objectivity
What does it take to prevent delays, mistakes and unexpected costs while you're implementing a new system? These five professional tips make the difference.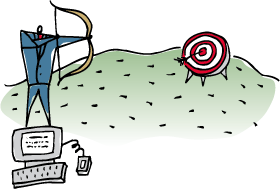 If your business is about to implement a new software platform, you may - or may not - be aware of potential risks and glitches. Stay focused on success by carefully planning your software budget and clearly defining deliverables and expectations - not only for your end users, but also for your managers and board members. Although no one likes to think about problems, prevention is worth a pound of cure in the IT world. Planning for failure can help you avoid or manage setbacks.



Software implementation problems

What kinds of problems are we talking about? You've probably heard lots of horror stories, from delays that cause downtime to implementation issues that require expensive and time-consuming programming changes at the last minute. Unexpected challenges during installation can cost you productivity, money, reputation, and even clients.

What can you do to prevent this type of fallout? Although these problems are almost always caused by mistakes, they don't happen randomly. There are several steps your organisation can take to prevent software implementation accidents and frustration as you roll out your new system.



1. Maintain open communication to foster teamwork

At Hiend, we've learned from experience that the best way to prevent software problems is to ensure that all team members are on the same page and know their roles in the implementation process. That means software developers, consultants, project managers, users, board members, and even your vendors and clients need to know what to expect as you begin this process.

This might sound counterintuitive - why do clients and suppliers really need to know about your software plans? - but we've found that keeping everyone informed can make a big difference in the long run.

Technology is simple. It's the human variable that causes project failure, and that's why it's so important to keep everyone in the loop about your IT plans, so they can provide input when it's most valuable - and before it's too late.



2. Manage time frames and expectations

One of the best pieces of advice we've ever heard, for IT projects or anything else, is to extend predicted time frames to allow for a healthy margin for error. Resist the temptation to set optimistic completion dates, and plan for disaster instead.

Think about it like this: If your deliverables take longer than expected, you'll look sloppy and disorganised as you push back completion dates. But if your project is ready to roll out weeks or months sooner than predicted, you'll look like a miracle worker.

It's always better to overestimate the time involved and set realistic expectations, rather than being caught between a deadline and an angry executive who wants to know what's taking so long.



3. Coordinate your work streams

Implementing any major software change involves the work of numerous departments and groups. In an ideal world, those teams will all work in tandem, naturally aligning their targets and processes toward one timely and organised result. In the real world, however, the job of helping these teams to work around each other and support the needs of the project as a whole requires serious project management skills.

If you're in charge of the new software implementation and don't have those skills yourself, either nominate a qualified person within your organisation to lead the effort or hire a capable project manager. Handing off the baton is one of the wisest decisions any corporation can make in the process of rolling out a new IT platform.



4. Good to go? Dig deeper

Even if every aspect of your process looks good, there may still be problems waiting to surface. A competent manager doesn't accept simple Yes/No answers at face, but instead requests detailed status updates for each phase of the project.

In some contexts, a team may deliver favorable reports not because they're ready for the next step in implementation, but because they have successfully completed past stages. Ignore the short reports and positive indicators and dig deeper - you might find crucial information that would otherwise have been overlooked.



5. Stay objective

Finally, it's important to maintain objectivity. Although everyone has a motive and a bias, it's important to be aware of your own (and those of your team) to avoid rushing projects toward desired outcomes and creating problems in the process.

For best results, hire unbiased outside assistance to provide an objective analysis of your progress and level of readiness to proceed with implementation.



Software implementation success in five steps

Of course, these five tips don't necessarily comprise an authoritative guide to IT implementation, but they are a solid start, and we've found them very useful in preparing companies for major software projects.

As you plan, schedule, and manage your system rollout, consider these best practices as the groundwork to streamline your installation and eliminate - or at least minimise - the difficulties that can occur in such a complex undertaking.

How can we help you? Email us at

.